Natural Interiors® TV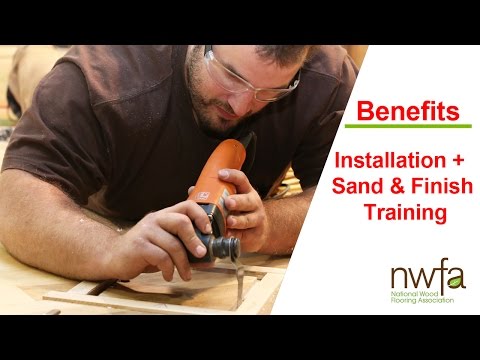 Look at the installer's training
There are many mistakes that can be made when buying and installing flooring, including wood. This video talks about what installers learn when they get training and certification from the National Wood Flooring Association (NWFA). The narrator, Paul Young, works for greater Cincinnati's Schumacher & Co. Custom Hardwood Floors.
November 6, 2014 See All Videos
Featured Blogs
July 17, 2014
How can a floor that was supposed to be more stable start curling?
Q: I have a vertical grain bamboo floor that I was told would be stronger and more stable than hardwood. After it was in for a few weeks, some of the boards started curling upward at the ends. I was told there was too much humidity in my home, so I turned off the humidifier.
Now, the boards are shrinking and leaving gaps. I am very disappointed because I did my research and purchased a brand that was supposed to be the leader in quality. Can you shed any light on whether this is a common problem or an isolated incident?
A: You are not alone. While I would not call your situation a common problem, it is not an isolated incident. (more…)
January 25, 2014
Wintertime's dry air means special precautions for hardwood floors
Q.  I had solid Red Oak select installed throughout my first floor last summer. It was sanded and  finished with low-VOC waterborne polyurethane on site. It was absolutely perfect.
But now that winter is here, there are spaces between the boards. Is it possible that I was sold inferior wood?
A. Gaps between floor boards are common in the wintertime. Your installer should have told you that you have to control the humidity in your home to prevent inordinate gapping. In fact, most hardwood manufacturers recommend maintaining your indoor environment at 40 to 60 percent humidity year-round. (more…)
June 3, 2013
Properly done, seams should not be an issue in linoleum installation
Q. We are remodeling an older home and I was "sold" on Marmoleum, until I kept coming across questions about repairing seams which have buckled.
I want to use it in the bathroom floors, but I am really hesitant since reading all these questions about repairing the seams.
Have you had questions on this and/or how do you feel about using Marmoleum in the bathrooms?
Many thanks!
–  LM
Sequim, WA
A. Dear LM:
If you are using Marmoleum sheet goods that are installed by a contractor who is properly trained, you should have no problems with seams that need repair. (more…)