Experience and training of flooring installation crew should never be a question mark for consumers
We talk about product quality. We talk about price, which in today's economy means we bypass some higher-quality products. But except in the instance of installing Marmoleum from Forbo, we have not talked much about installer training.
States like Oregon that have mandatory contractor licensing, which means continuing education credits that include some training in flooring installation, might tout their efforts to protect consumers. Some manufacturers, like Forbo, also require that their sheet products be installed by a contractor the company has certified in order for the product warranty to be valid.
But flooring distributors – that stock and supply products to flooring dealers – and the dealers themselves are not doing a reputable job unless they routinely provide training for flooring installers, says Victoria Haugen, marketing manager for Wanke Cascade, a Forbo distributor, headquartered in Portland, OR. Read the rest of this entry »
 Contest winners to receive organic comforters from Vivetique or a room of Earthpaint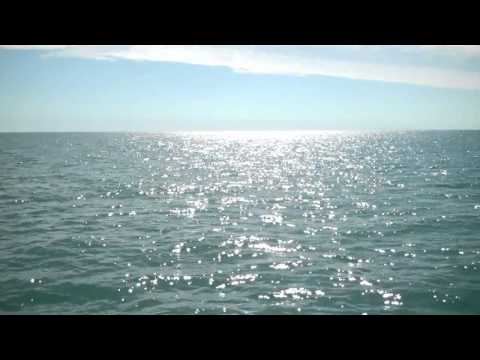 The theme of this year's Natural Housewife Contest takes hold during a vacation on the Gulf of Mexico, where The Natural Housewife tells us it's time to take actions that are better for people or better for the planet. Part of doing that means knowing which products are better for people, better for the planet, both, or none of the above. If it sounds like a multiple-choice quiz, it is. And with the "green" certifications available today, it isn't difficult. It just takes a little practice, which this contest will give you, along with a chance to win. Get the details here.
The power of the people must come into play for carpet recycling effort to bump to the next level, outgoing director says Listen up people: The next time you tear out old carpet, think before you put it out for the trash collector and send it to a landfill where it will pollute the planet [...]
Styling, price and performance determine engineered hardwood flooring sales, though environmental attributes abound If you're thinking about putting engineered hardwood flooring in your home, style, performance and price – rather than the product's planet friendliness – are probably the points you are pondering. "More people in the Midwest are choosing engineered hardwood because of a [...]
Part I: Engineered hardwood flooring can be a greener option than solid, but there are many factors to consider before you buy We knew the day would come. Many of us in the green products industry pushed engineered wood floors because they require less premium wood to manufacturer than solid hardwood floors. Many customers resisted. [...]
More flooring retailers divert old carpet from landfills as consumers demand more recycled products, and collectors offer competitive rates Greg Hill, owner of Brothers Floor Covering in Indianapolis, IN, says there's no excuse anymore for discarding carpet in landfills. The property where Brothers is located, on East 54th Street, could not accommodate a dumpster, needed [...]
Demand for traditional bamboo fizzles while strand draws attention It's official: traditional, vertical- and horizontal-grain bamboo flooring is dated. Despite its popularity five years ago, it appears this fad was destined to fade. Strand bamboo, on the other hand, is here for the long-haul, flooring experts say. "There is almost no interest in traditional bamboo [...]