AFM Safecoat
Builders who say water-based paints with lower toxicity don't perform well are perpetuating "a myth," says Jay Watts, marketing director for AFM Safecoat. AFM is the fifth manufacturer to join our video rebuttal series. See this video to hear his arguments, click here to see Parts I-IV, and here for more information on these manufacturers' products.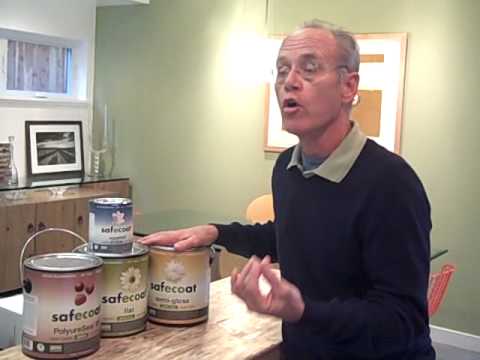 Low-VOC, zero-VOC and "non-toxic" don't mean "safe"
Looking for a "non-toxic" paint?  There's a reason for putting the word in quotes. You will have some work to do before you pick up a brush or roller.
Paint manufacturers don't have to list the ingredients they use on the can. Some chemicals in paint are difficult to eliminate because they are present in earth materials used to make paint. Unless you're experienced in chemistry, you might not know what to look for on the Manufacturer's Material Safety Data Sheet (MSDS). And, many toxic irritants don't have to be listed there anyway.
There are multiple standards and differing certifications for what makes paint "safe." And knowing which chemical to avoid is a task all its own.
"For those of us who place indoor-air quality on our list of building objectives, responsibility must begin and end with ourselves," says Jay Watts, marketing director for AFM Safecoat. Read the rest of this entry »